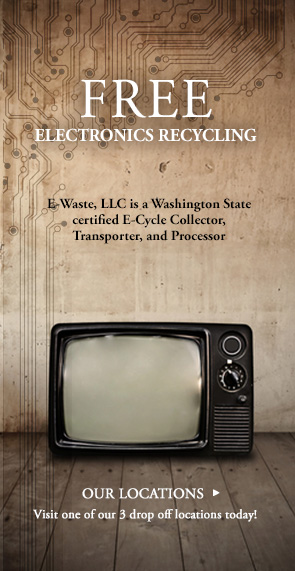 The following items are free to recycle:
Televisions
Computer Monitors
Desktop Computers
Laptops
Cell Phones
We also recycle washers, dryers, printers, VCRs, and other miscellaneous electronics for a small fee.
Contact Us
for pricing on any other items.
The following groups may recycle for free:
Households
Non-Profit Organizations
Schools grades K-12
Small Business with less than 50 employees
Small Governments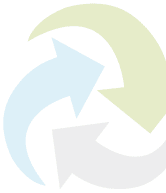 Electronics have become more and more prevalent in our everyday lives. As today's new gadgets quickly become yesterday's old technology, we're left with the question: what will happen with the old stuff?
The amount of electronics finding its way into landfills is shocking. The US EPA estimated that in 2009, over 82% of end-of-life electronics went to landfills and incinerators. Mercury, lead, cadmium, and other hazardous and toxic materials can be found in Electronic Waste. We take pride in responsibly recycling 99% of all electronics we process in our facilities.
To express our gratitude towards Mother Earth and all that she's provided, E-Waste, LLC's main goal is to make a positive impact on the environment one step at a time.
Be responsible. Be green.